It's been a bit quiet round here just purely because I'm trying to get everything ready for our first Ruforia UK night - I've been hard at work making flyers, banners, T-shirts, balloons, and anything else I can think of to make the night go well.

Here's a few more bits and pieces...

This is going to be the banner that goes across the door at Fudge:


This thing is like 6" wide and my laptop ran out of memory while trying to make it, poor old thing. The actual Photoshop file ended up being 2GB!
Also the actual printed flyers ended up being pretty different from the
ones I put on the blog here before
, we ended up making them the size of a credit-card, but folded in the middle, so we could fit more information on them: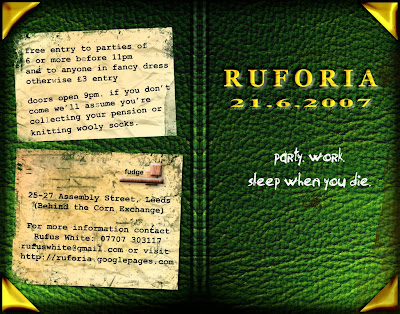 The outside of the flyer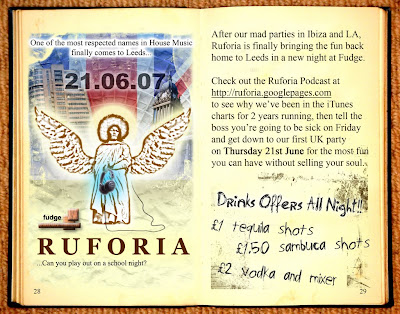 The inside of the flyer